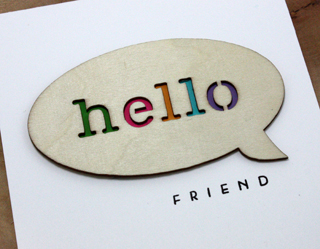 Time for this week's new Cue Card at CASology!
I backed each letter of this large speech bubble wood veneer laser cut with colours of the rainbow.
1. One main image--speech bubble
2. Lots of open space
3. Limited layers & embellishments
4. Quick & easy to recreate
Head on over to
CASology
today to learn what the 'cue card' means to you, how you can play along and see the all the cards created by the Design Team to inspire you.